FLEA Control & EXTERMINATOR Services
Our Flea Control & Exterminator Service
Not only do fleas annoy cats and dogs, but they also bite humans, causing skin irritation, allergies, and diseases like typhus and tularemia. So we recommend putting your pets on a flea and tick prevention, then calling the experts at A-Extreme Services Green Pest Management to treat your property. This combination will ensure your family and four-legged friends are protected from fleas, especially during the warmer months.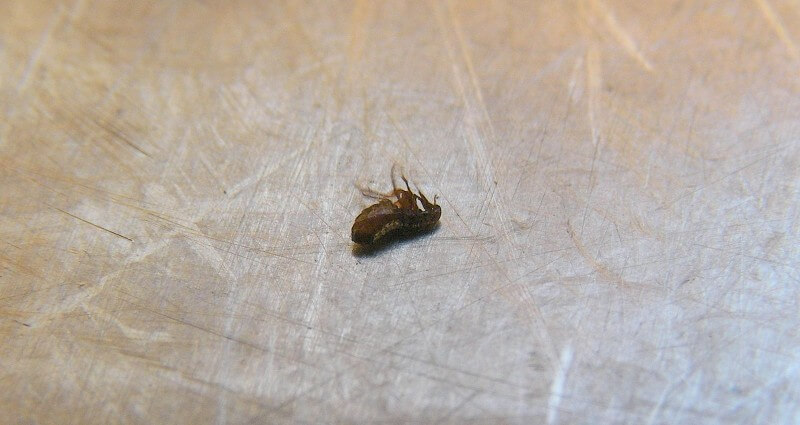 Our Unique Approach To Flea Extermination
The best time to begin a flea control program is in Spring before you get adult fleas. But if you're struggling with a full-blown infestation, fleas must be controlled at every stage of their life cycle. The team at A-Extreme Services Green Pest Management knows how to kill adult fleas and prevent future generations from breeding, giving you the long-term protection you deserve.
We'll first determine the severity of the infestation by inspecting the entire property. If you're dealing with a flea problem, we'll move forward with our flea treatment. Two or three services are required to eliminate this pest.
We'll carefully apply liquid residual and insect growth regulators (IGR) on all floor surfaces, paying attention to the areas your pets spend time. Not only does this approach kill fleas on contact, but it also interrupts the breeding cycle. Best of all, this method lasts for 4-6 months!
For short-term but faster results, we'll carefully spray a combination of liquid residual and insect growth regulator (IGR) to the areas your pet(s) frequent or wherever there is flea activity. For long-term but slower results, we'll use a granulated insecticide to kill all adult fleas in your yard.
Why Choose A-Extreme Services Green Pest Management
We're passionate about helping people just like you get rid of unwanted pest problems. As such, we are proud to be the only pest control company in
Albuquerque, NM
promising excellence in value, service, and trust.
Frequently Asked Questions
$35 OFF Your First Bi-Monthly Service
First time doing business with us? Get $35 OFF your first bi-monthly service with a service agreement!
Bi-Monthly Pest Control
Starting at…
Our bi-monthly pest control service includes all crawling insects other than wood-destroying pests and bed bugs.
Note: Initial setup fee required. Also, you can pay for a year in advance and save 10%!
Not interested in a package?
One-Time Pest Control
Starting at…
Our one-time pest control service is guaranteed for 60 days and includes all crawling insects other than wood-destroying pests and bed bugs!
★★★★★
"In my search for pest control, we contacted several companies. A-extreme was so professional, understanding, passionate to help get rid of our unwanted ants. We just had our second service and I can't be more pleased. For our first visit, we were quickly fit into the schedule. They serviced our home in the morning and within 24 hours our back porch was full of dead ants. We haven't seen ants since. They said to call if we saw any more bugs, but we didn't need any more services until our next scheduled appointment. We couldn't be more pleased. I have and will continue to recommend them to everyone! We ❤️A-Extreme!!!"
- Elizabeth F.
★★★★★
"My husband and I have been using A-Extreme Services for a couple of years now, in a couple of different homes. I am so grateful to this excellent company for helping us time and time again with ants, roaches, and spiders. I guess it's an Albuquerque thing but these little pests come around every summer, and we always call A-Extreme. One of the most important things to us is making sure pest control is safe for our small dogs. We are also grateful that they practiced mask-wearing and social distancing while they were in our home. I am so grateful for their professionalism and knowledge. I absolutely recommend this company!"
- Victoria M.
★★★★★
"We have benefited from having the honor and privilege of A-Extreme Services, Inc. providing our family with the highest and utmost quality of detailed service attending our insect concerns by rooting out and establishing a safe and comfortable home environment for our family for almost twenty years. Each member of A-Extreme Services, Inc.has especially, expressed their empathy with personal attention concerning our individual health issues concerning services that they provide. Without the need for any questions, we wholeheartedly recommend A-Extreme Services, Inc. Sincerely,!"
- Eric L.