BED BUG Control & TREATMENT
Our Bed Bug Control Treatment Service
We know how scary waking up to red welts, rashes, and hives due to bed bug bites can be. So if you've spent the last few nights tossing and turning, we can help! You see, bed bugs are troublesome pests. They're sneaky, hard to find, and can cause potential health problems. Armed with 30 years of experience and state-of-the-art products/tools, A-Extreme Services Green Pest Management is well-equipped to help you get rid of bed bugs for good!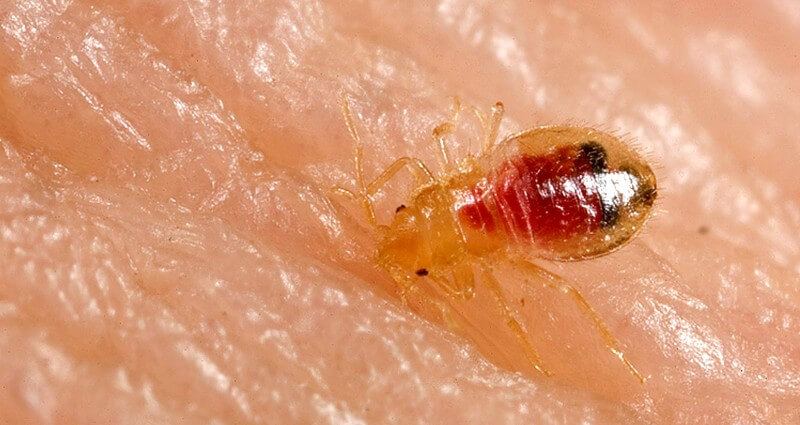 We proudly use Aprehend a bio alternitive to chemicals.
Aprehend is a revolutionary fungal biopesticide used for the elimination and prevention of bed bugs. The highly-trained team at A-Extreme Services Green Pest Management will apply strategic barriers to key areas where bed bugs are known to hide. When a bed bug comes in contact with a treated surface, the fungal spores stick to its feet and body and are taken back to its harborage. The spores quickly transfer bed bugs by direct contact, targeting bed bugs that do not leave the harborage. After 24 hours, the spores will germinate like seeds killing the bed bugs within 3-7 days.
The naked eye cannot see the common bed bug. So we'll perform a thorough inspection checking your mattress, box spring, bed frame, head/footboards, walls, and carpet in the affected room. We'll also check adjoining rooms just to be sure. This step helps us determine the severity of the bed bug infestation and how many rooms are affected.
2. Minimal homeowner Preparation
a) De-clutter. This will assist in removing potential bed bug harborages. Check items for signs of infestation.
b) Move all furniture items away from the walls to allow access to the baseboards around the entire room.

c) Cover fish tanks, terrariums, and small animal cages with a clean towel or sheet.
d) Finally, remove all sheets, covers, dust ruffles, comforters, pillows, and any other bedding covers from your mattress and box spring in all bedrooms that are to be treated. Wash all bed linens in the hottest water possible and then run through a hot dryer cycle for a minimum of 40 minutes. Replacing the original bedding without treatment at high heat is likely to reintroduce bed bugs to the treated room, resulting in control failure.
e) Do not re-enter treated areas for 4 hours after service.
f) Do not spray any pesticides or cleaning products in treated areas after the Aprehend treatment. This will kill the Aprehend and result in control failure.
g) Allow the treatment time to work, do not clean or remove the spray barriers. In most cases, barriers will be applied in inconspicuous areas. If the infestation was suspected behind baseboards or electrical outlets, a 2″ spray barrier might have been applied on the wall above or around these installations. Under certain lighting conditions, these barriers may be visible. Leave these in place until you are sure that the infestation has been eradicated. The barrier will remain active for up to 3 months if left undisturbed but is easily removed with kitchen or bathroom cleaner when required.
h) Live bed bugs may be visible for 2-3 weeks after the treatment. Affected bugs may be seen wandering in unusual places. This is a sign that the treatment is working. Remember that bed bugs may not leave their harborages a few days after treatment, and nymphs hatching from eggs will not be affected until they cross a spray barrier. However, all bed bugs will die within 3-7 days after coming into contact with Aprehend. Contact A-Extreme Services if you still see live bed bugs 30 days after treatment.
Why Choose A-Extreme Services Green Pest Management
We're passionate about helping people just like you get rid of unwanted pest problems. As such, we are proud to be the only pest control company in
Albuquerque, NM
promising excellence in value, service, and trust.
Frequently Asked Questions
20% OFF Your Bed Bug Treatment!
Tired of tossing and turning at night? Get 20% OFF your bed bug treatment on a minimum spend of $400!
Bi-Monthly Pest Control
Starting at…
Our bi-monthly pest control service includes all crawling insects other than wood-destroying pests and bed bugs.
Note: Initial setup fee required. Also, you can pay for a year in advance and save 10%!
Not interested in a package?
One-Time Pest Control
Starting at…
Our one-time pest control service is guaranteed for 60 days and includes all crawling insects other than wood-destroying pests and bed bugs!
★★★★★
"In my search for pest control, we contacted several companies. A-extreme was so professional, understanding, passionate to help get rid of our unwanted ants. We just had our second service and I can't be more pleased. For our first visit, we were quickly fit into the schedule. They serviced our home in the morning and within 24 hours our back porch was full of dead ants. We haven't seen ants since. They said to call if we saw any more bugs, but we didn't need any more services until our next scheduled appointment. We couldn't be more pleased. I have and will continue to recommend them to everyone! We ❤️A-Extreme!!!"
- Elizabeth F.
★★★★★
"My husband and I have been using A-Extreme Services for a couple of years now, in a couple of different homes. I am so grateful to this excellent company for helping us time and time again with ants, roaches, and spiders. I guess it's an Albuquerque thing but these little pests come around every summer, and we always call A-Extreme. One of the most important things to us is making sure pest control is safe for our small dogs. We are also grateful that they practiced mask-wearing and social distancing while they were in our home. I am so grateful for their professionalism and knowledge. I absolutely recommend this company!"
- Victoria M.
★★★★★
"We have benefited from having the honor and privilege of A-Extreme Services, Inc. providing our family with the highest and utmost quality of detailed service attending our insect concerns by rooting out and establishing a safe and comfortable home environment for our family for almost twenty years. Each member of A-Extreme Services, Inc.has especially, expressed their empathy with personal attention concerning our individual health issues concerning services that they provide. Without the need for any questions, we wholeheartedly recommend A-Extreme Services, Inc. Sincerely,!"
- Eric L.